Investment Policy Statements: A Regulator's View
01 May 2019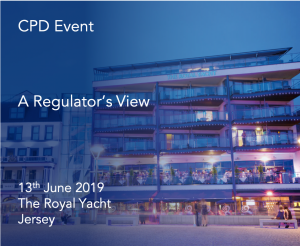 THURSDAY, JUNE 13
4:00PM – 7:30PM
THE ROYAL YACHT, ST HELIER, JERSEY, JE2 3NF
Successful client outcomes start with a comprehensive Investment Policy Statement. In this CPD qualifying event, Jill Britton from the JFSC will expand on issues currently attracting her attention, and highlight best practice going forward.
From her unique vantage point as Director of Supervision at the Commission, Jill will talk about her experience of issues involving Investment Policy Statements for Trusts, how the Commission expects the fiduciary sector to be prudent in consideration of the potential for investment related litigation, and what steps Trustees should take to ensure they enhance the reputation of Jersey as a leading fiduciary jurisdiction.
James Hoare, Director of MPI (a STEP member service) will share some insights as to the construction of an effective Investment Policy Statement to improve client outcomes, reduce the potential for litigation and meet the evolving requirements of global regulation.
This event can be included in your STEP CPD Log.